The village of Bukit Lawang is divided by Bohorok River. It runs straight through the village and is part of what makes the place so special. Alongside the river, houses, shops, warungs (small restaurants), guesthouses and hotels are built. Locals use this river for swimming, showering, washing their clothes and have family gatherings on the banks.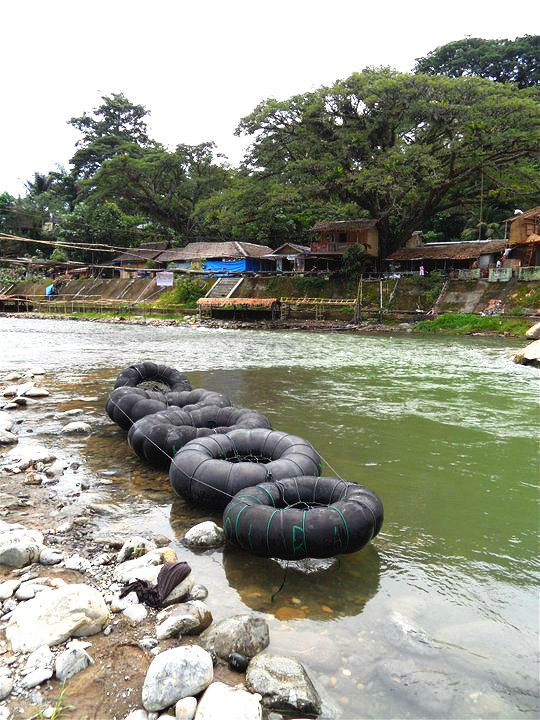 A fun activity is to float down this river, while sitting on a rubber tube. You start your floating adventure in Bukit Lawang (near your guesthouse) and will follow the river for about 15 kilometers down to the next village, Bohorok. From here you can take the public bus back to Bukit Lawang.
Halfway your journey will stop on the river bank to relax, take a swim, have lunch and enjoy the view of beautiful landscape. It will take around three hoursby tube to reach Bohorok.
 ­ Duration: Half day (4 hours)
 ­Included: English speaking guide, lunch, tube, public bus
 ­Tour price: €25 per person
 ­Group size: Minimum 2 people
 ­Intensity level: Low
 ­ What to bring: Swim wear, dry clothes (optional), towel, insect repellent, sun cream, camera