We arrange jungle trekking tours through the rainforest of Gunung Leuser National Park, starting from the small village of Bukit Lawang. During these trekkings you have the opportunity to observe the endangered great apes (Sumatran orangutan) in their natural habitat, and discover many other species of exotic animals, flowers and plants.BUKIT LAWANG ADVENTURE is very concerned about the wellbeing of all animals who call Gunung Leuser National Park their home. Therefore we only allow visitors in good health to go into the jungle, we do not feed animals and most importantly, we keep our distance. Bukit Lawang Adventure cares about the ecological foot print we leave behind. We make sure our jungle trekking tours do not affect any flora or fauna and that nothing (litter, rubbish) is left behind. Bukit Lawang Adventure only works together with licensed, experienced english speaking guides who are approved by ITGA (Indonesian Tourist Guide Association).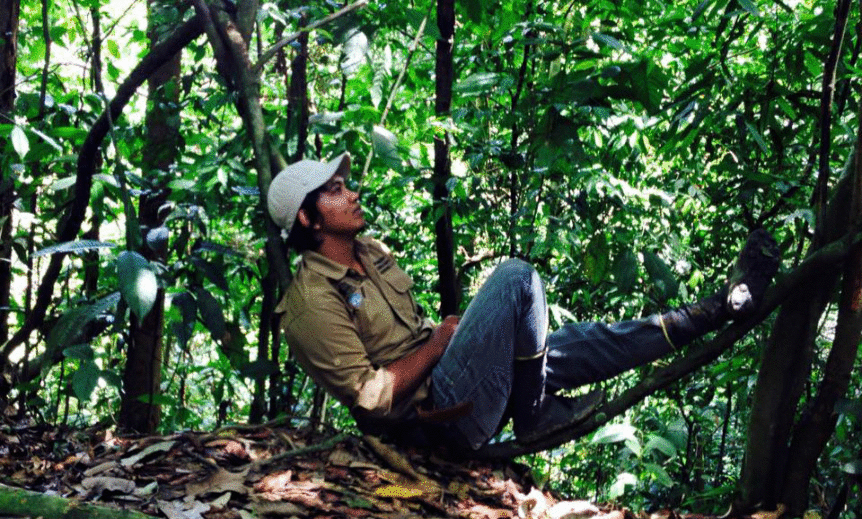 Besides jungle trekkings, there are many other outdoor activities in Bukit Lawang such as visiting a bat cave, a ship cave, relaxing in a hot spring, white water rafting, tubing down the river or join a tour through an authentic Sumatran village.
We also arrange other tours such as tours to the Elephant Camp in Tangkahan, tours to the Sibayak Volcano in Berastagi and tours to Lake Toba; the biggest volcanic lake in the world.
Bukit Lawang Adventure can also help you with your accommodation and transportation while visiting North Sumatra. We offer airport pick-ups to all surrounding cities and villages.
BUKIT LAWANG ADVENTURE can make your trip to North Sumatra a lot easier. Our guests are solo travellers, families (with small children), couples, student groups etc. Travellers of all ages and on different budgets, we can help to arrange your holiday!
Check out our variety of tours and activities. If you have any questions or suggestions, please contact us
Bukit Lawang Adventure
­ info@bukitlawang-adventure.com
­ +62 85363445501 (Whatsapp possible)